76 by Index Fund Advisors IFA.com – The Soul of A Horse Author Joe Camp, Julie Driver on Pilates for Riders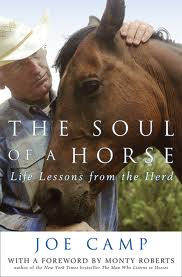 Joe Camp, creator and director of the Benji  and author of The Soul of the Horse talks about how much we can learn from horses,  Julie Driver inspires us with the story of how she is bringing Pilates to the equestrian community while keeping her life balanced too.  Jamie Jennings reads Monty's answer for a one-sided horse. Listen in...
Horsemanship Radio Episode 76 by Index Fund Advisors IFA.com - Show Notes and Links:
Show Host: 

Debbie Loucks

Guest: Joe Camp, film writer, producer, director, author, passionate speaker, and the man behind the canine superstar Benji, he wrote the best selling book The Soul of a Horse.
Guest:  Julie Driver (pictured below with Monty Roberts), Pilates instructor, blogger, mother of two and author of a blog called "Horse-Whispering to your children".